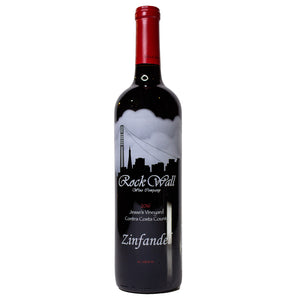 A 5-day cold soak and malolactic for a creamy mouthfeel give this hefty wine
extra richness. It's like a non-sugary adult smore. Flavors of cocoa, black tea,
and tobacco round out all the blackberry and black currant fruit. The finish is
like a smoky marshmallow with milk chocolate. Put it with roasted meats and
other barbecue foods.
Contra Costa County, California
94% Zinfandel, 4% Carignane, 2% Alicante Bouschet