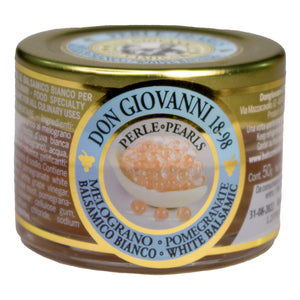 It looks like caviar but it's not!

The so-called spherification process which consists in turning a liquid into small popping balls originates our Balsamic Caviar or PEARLS.  Serve as is to enrich any culinary preparation, sweet or savoury, warm or cold.
Superior-quality, authentic balsamic vinegar, made in the time-honoured way by the fourth generation of a family of small-scale producers.